There are several student organizations as well as resources available at the University of Georgia for students to further engage in activities related to their African American Studies degree. 
Institute Resources
Student Lounge in Park Hall 314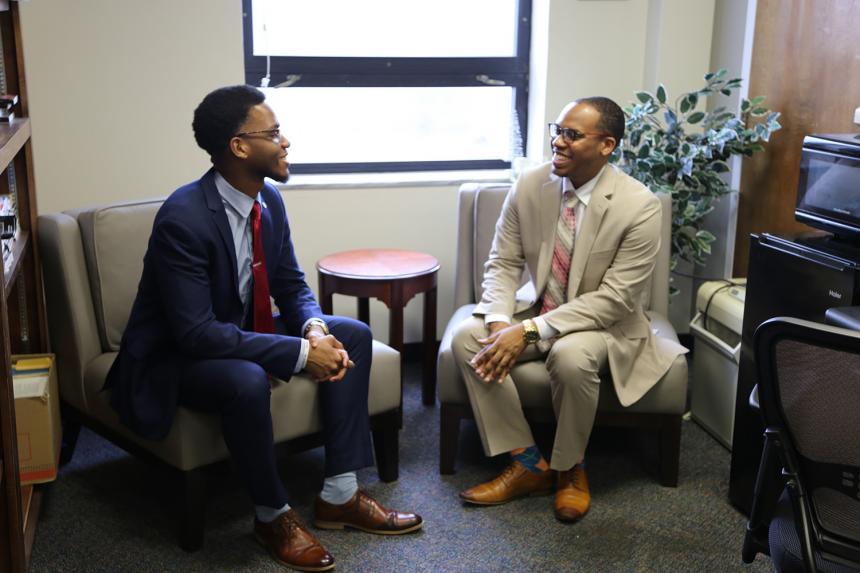 Both graduate and undergraduate students are welcomed to use the computers, take advantage of free printing, or browse resources in our library collection. Additionally, students are welcome to use the small refrigerator and/or microwave to store or heat their food. The lounge is located right beside Kendra Freeman's office, so students can approach her to ask any questions about the graduate and undergraduate programs offered at the Institute. 
Student Organizations on Campus
The mission of the National Association for the Advancement of Colored People is to ensure the political, educational, social, and economic equality of rights of all persons and to eliminate race-based discrimination.
The Black Affairs Council (BAC) of the University of Georgia serves to assist the University in meeting the needs of the Black student body. BAC works to preserve, enhance, examine, and celebrate Black culture at the University of Georgia
National Associations
The vision of the Association for the Study of African American Life and History is to be the premier Black Heritage learned society with a strong network of national and international branches and partners whose diverse and inclusive membership will continue the Woodson legacy.
The National Council for Black Studies (NCBS) was established in 1975, when African American scholars came together to formalize the study of the African World experience, as well as expand and strengthen academic units and community programs devoted to this endeavor.
The LHS is a national association of scholars, teachers, creative and performing artists, students, and lay persons who seek to increase awareness and appreciation of Langston Hughes (1 February 1902–22 May 1967), the first African American to make his living solely by his pen
The College Language Association, founded in 1937 by a group of Black scholars and educators, is an organization of college teachers of English and foreign languages which serves the academic, scholarly and professional interests of its members and the collegiate communities they represent
The ABWH constitution outlines four organizational goals: to establish a network among the membership; to promote Black women in the profession; to disseminate information about opportunities in the field; and to make suggestions concerning research topics and repositories.
Campus Resources
Journals & Digital Media
The Civil Rights Digital Library promotes an enhanced understanding of the Movement by helping users discover primary sources and other educational materials from libraries, archives, museums, public broadcasters, and others on a national scale.
The Foot Soldier Project for Civil Rights Studies and Research seeks to establish an archival and documentary research infrastructure for studying, disseminating, and preserving information and scholarship on the civil rights movement, social justice and reform, and policy-related issues. 
Diversity & Inclusion
The mission of the Office of Institutional Diversity (OID) is to provide institutional leadership to the focused effort to enhance and maintain a diverse and inclusive environment for learning, teaching, research and service at the University of Georgia.
Within the Franklin College, diversity is a strength that is critical to excellence in the teaching, research, and service that we provide and it is supported by actively working to create and sustain an inclusive work and learning environment in which different voices and perspectives are heard as well as valued, and where academic freedom is an equal opportunity.